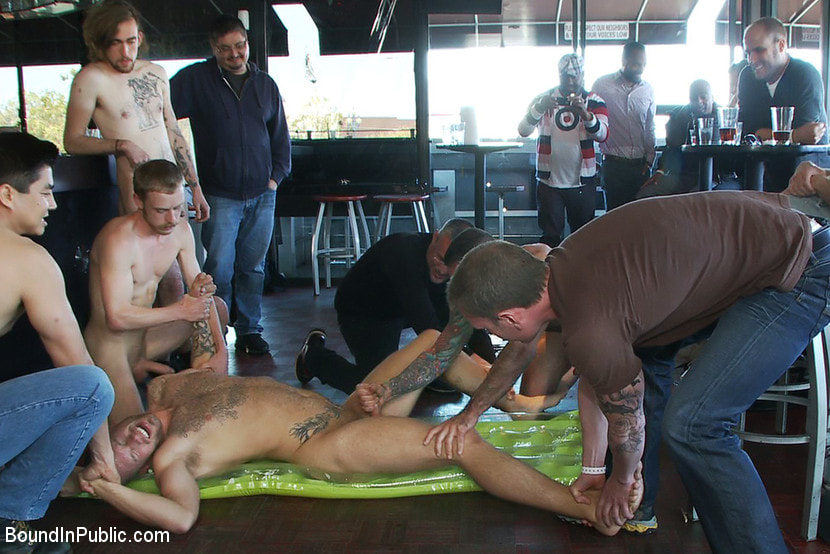 Released : May 6th, 2011
Tags : Humiliation, Gay, Bondage, Public, Bdsm, Voyeur, Domination, Submission, Gangbang, Anal, Blowjob, Rimming, Rope bondage, Facial, Boot worship, Master, Male Sub, Cock Worship
Not everyone can handle the crazy sex, abuse and humiliation of Bound in Pubic. Kyle Derring is put in a stockade and taken to a bar full of men during the day. They go to work on his hairy body right away and it's all too much for him to handle. Adam Port, another hairy stud, wants to take his place and the party begins. After Adam endures a heavy beating, he is made to crawl around on top of the bar begging to service cock. All good whores come with an air mattress. Adam blows one up and he is made to beg the bar patrons to fuck his hairy hole.