Latest updates featuring William Crown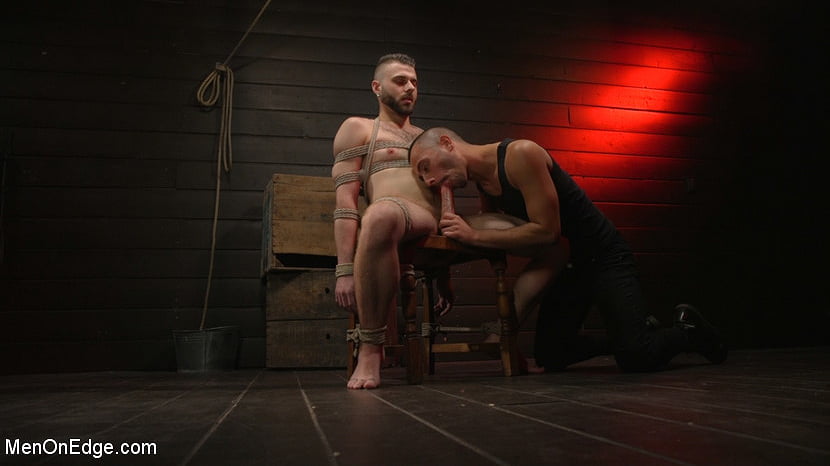 This is William Crown's first shoot with KinkMen, but that doesn't mean Sebastian's going to go easy on him. William is first completely bound to a chair, with his ankles tied to the legs, and his arms bound to the back. He's completely immobilized as Chance Summerlin works his big dick, slurping on it, sucking it deep, working it with his hands, bringing him to the edge repeatedly. He slides his fingers into his ass while working his big cock, milking his prostate. Sebastian hauls the chair into the air with rope so William is completely suspended in his seat. Chance can get his mouth on that cock even deeper, and Sebastian slides a fucksaw into his hairy hole. He pumps his ass with the machine while Chance edges his cock. Then they pull out the cock stroker and work the full length of William's big fuckin' dick. Ultimately Chance uses his hand to jerk William off and squeezes out a huge load from his big dick.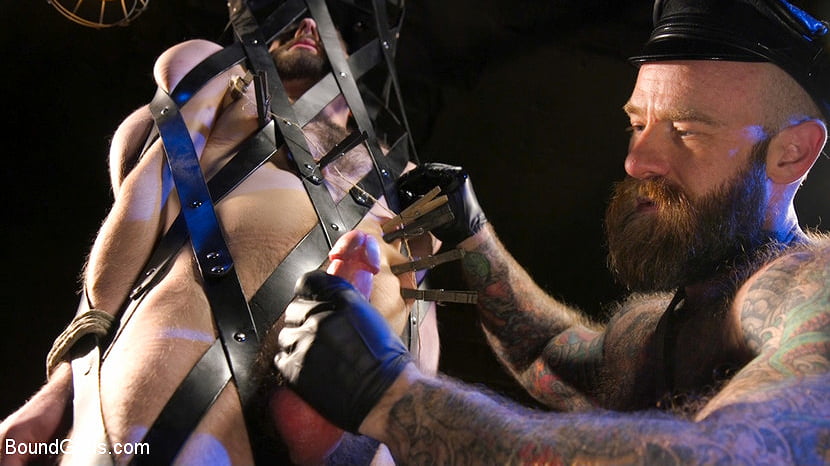 Clad in leather from head to toe, Jack Dixon awaits the arrival of his boy William Crown. William enters and drops to his knees, crawling toward his Daddy, only to be kicked and sent sprawling by Daddy's heavy leather motorcycle boots. Jack commands him to strip and then has him worship his leather boots and pants. William sniffs Daddy's leather and licks Daddy's boots all over. He pushes his face into Daddy's crotch, nuzzling his hard cock through the leather, as Daddy exposes his metal chastity device and crops his ass. Each smack makes William cry out, happy for attention and the honor of worshipping Daddy's leather. Jack pushes a gloved finger into William's ass to see how tight his boy is today. Since William is pretty tight, Jack decides he needs some warm up. William is suspended in rope, leaving his ass exposed to Jack's leather flogger and his mouth at the right height to suck Jack's big fat pierced cock. Jack's cock is so big, William can barely get his mouth around it. His lips stretched wide around Daddy's dick, William struggles to take all of it. Maybe his ass will have better luck. But first, Jack flogs William's ass and puts him in a leather cage with his hands tied. Jack lets him out of chastity and teases his cock to hardness before attaching a long close-pin zipper around his body. William moans as each close-pin goes on. Jack close-pins his balls before sucking on William's cock. Finally, he jacks his boy off with his leather gloved hands and makes him clean off his leather. Now it's Daddy's turn. Jack pummels William's asshole before blowing his load all over William's body.