Latest updates featuring Rex Cameron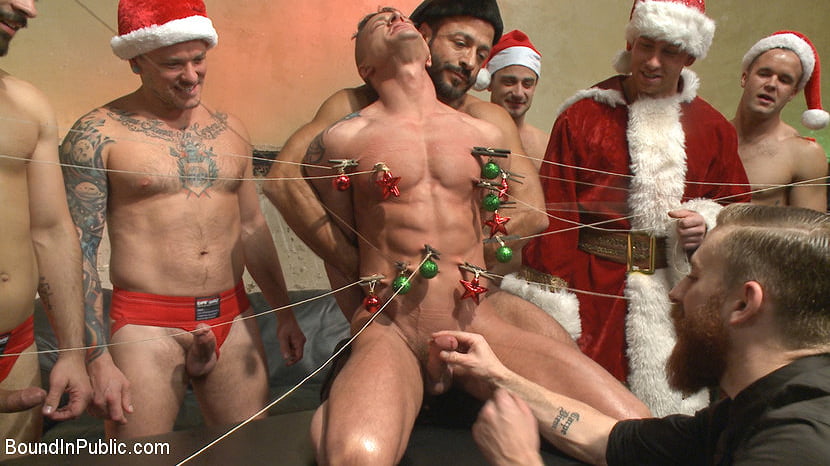 Rex Cameron is a naughty little whore, after getting fucked in suspension he's dragged around like the holiday whore that he is, sucking cock left and right. He offers his muscled ass to the crowd as they take turns plunging their cocks. Begging for more cock he's fucked on a box for everyone to use before shooting a load onto his own chest. Circled around Santa's throne, Rex begs for more cum as the horny party goers happily oblige.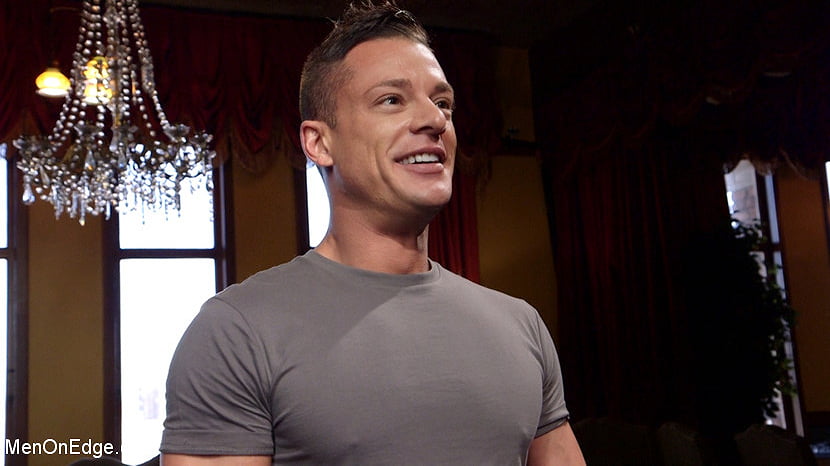 Lean, cut Rex Cameron arrives at the Armory to see if he can make it though an edging session with Sebastian and Jessie. Rex gets hard as soon as the ropes secure his body to the chair where he'll sit and try to deal with an onslaught of pleasure. Sebastian fits Rex with a blindfold to center the stud's mind on the sensation of Jessie's blowjob. He moans eagerly as Sebastian gags him with his precum-stained underwear. The two take a pair of hitachis and run it up and down Rex's shaft, edging him repeatedly. Sebastian switches the vibration for a fleshjack, driving Rex wild as he bucks his hips against his restraints. Rex takes a rough tickling before Jessie and Sebastian move him to the center of the room. With his arms and legs stretched from wall to wall, Sebastian adorns Rex's throbbing dick in rope while Jessie worships his balls. They move their attention to the stud's ass and plunge a dildo deep inside his hole. Edged over and over, Rex can't take any more of the treatment and begs to cum. The two finally let him blow a load as Sebastian handgags his face. Jessie gives Rex a handful of his thick load before he and Sebastian tickle his body all over.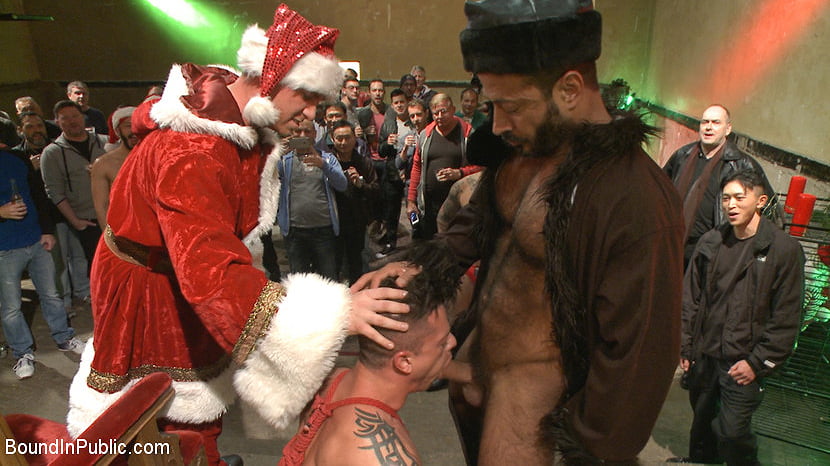 Santa's hosting a big party, and he's invited everyone to help him judge whether this whore called Rex Cameron has been naughty or nice. Bad Santa in a black robe rolls into the party and makes it clear that Rex has been nothing but dirty this year. Proving his point, Rex hungrily gags on Bad Santa's enormous dick. Made to wear a chastity cage, Rex gets passed around the crowd until Santa's little helpers show up and stuff two cocks into his mouth. Rex gets on his knees and rims more of Santa's boys to the party's roaring delight until Bad Santa gets up to fuck his naughty hole. As he takes Bad Santa's dick, Sebastian fits Rex's mouth with a dildo gag and rides the slut's face. Bad Santa trades out with one of his dudes as another covers Rex's face in cum. The crowd decorates his body in clothespins and ornaments with zip lines attached. As Rex submits to his treatment, the crowd tears them away. Santa's helpers drag Rex back to Santa's throne and swing him from dick to dick in a sideways suspension over the party. Mr. Claus jerks his hard cock, presiding over Bad Santa and crew taking turns fucking the trapped whore and glazing his face in holiday cum.