Latest updates featuring Aleks Buldocek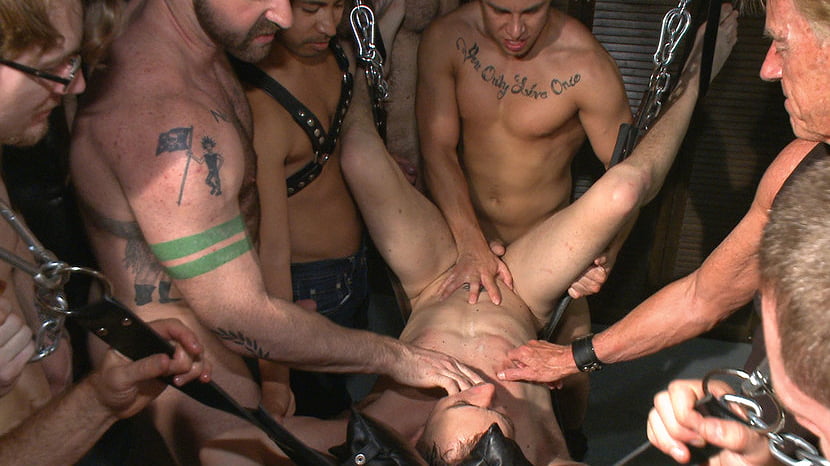 Hung stud Kirk Cummings is strapped into a sling at a sleezy sex club as a gaggle of horny men surround him, clipping clothespins all over his torso. Kirk screams with the ball gag in his mouth as giant cocks are rammed up his hole with the painful clothespins pinching his skin. After removing the clothespins the guys give Kirk and his giant cock the tickle torment of his life as he kicks and screams at the top of his lungs. Strapped down in the "gyno chair", the bound whore's hole is lubed up for the fucksall, the guys cheering away as the machine drills deep into Kirk's tight hole. The horny crowd then lines up in the bathroom stall to whore out Kirk's mouth some more. They each come in and fuck jam their cocks down Kirk's throat before leaving his face soaked in cum.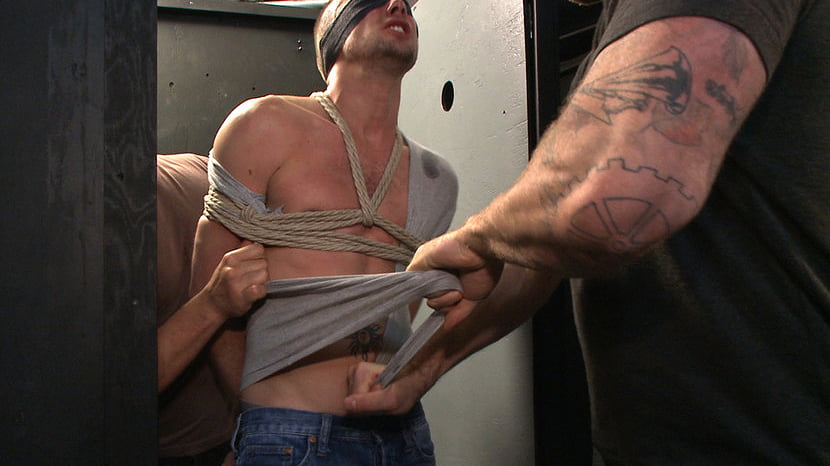 Kirk Cummings lost his Naked Kombat fight against Dominic Pacifico and now Kirk's punishment is just getting started.. Dominic leads him down the street, bound and blindfolded until he spots a playspace to whore Kirk out at. A line of horny dudes wait to enter the playspace when all of a sudden Kirk is busted through the door, shoved to his knees and his face buried in their crotches. Aroused, the guys whip out their cocks and put the bound stud's mouth right to work before taking him upstairs to the glory holes. The crowd tears away Kirk's clothes and bend his ass over to get fucked like a spit roast. Next the guys line up their cocks as a spider gag pries Kirk's mouth open, ready to suck every dick in sight. They use his mouth like the whore that he is before tying him down with a hood on his head. The horny crowd pours candle wax all over Kirk's torso as he screams in pain. They handgag his mouth to shut him up as Dominic gives his hole a final fuck before the guys line up and give the bound bitch a nice bukkake all over his face.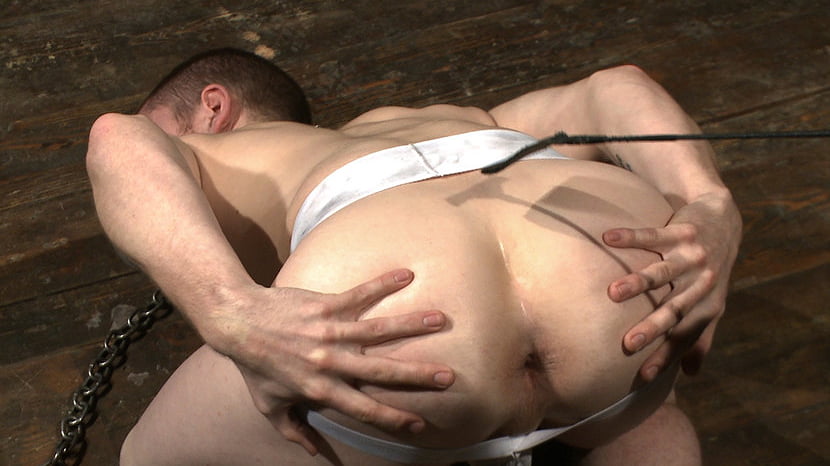 In the dungeons of the castle, slave #316 awaits with crop in hand as new dom of the house Aleks Buldocek approaches. Mr Buldocek orders 316 to work, worshipping his leather before beating him red and suspending him in the air for a flogging. Strapped down with electrical tape, 316 stares at the burning candles dangling above him as Aleks torments him with wax all over his body and face. 316 screams in pain so Mr Buldocek shuts him up with his hard cock down his throat. Suspended once more, the bound slave endures another intense flogging before receiving his master's hard cock up his ass. After a relentless fuck, the new house dom covers his boy's face in cum and orders him to lick up every drop.