Latest Updates from Kink Men (Page 38)


Crawling on his hands and knees, Dakota Wolfe is led around a bar full of horny men as they take turns shoving their feet and their cocks in the boy's mouth. He's then dragged over to the bar as the horny patrons hold him down to shave his pubes and then shove all the hair in his mouth. Dakota's flipped over as the guys run a train on his ass before having him suspended in the middle of the room. The crowd pries the bound whore's mouth open with as many cocks as they can fit before Dakota takes more cock up his tight hole. On his knees, the bar whore takes load after load of cum onto his face while sucking every cock clean.
Adam Ramzi is a hot new stud and Christian Wilde is anxious to break him in. Adam is chained to the wall while Mr Wilde feeds him his cock and beats on the stud's hairy chest. With a raging hard cock Adam's balls are stretched to his limit followed by a hard flogging. Mr Wilde is eager to fuck Adam's ass and does so with Adam in a one legged suspension, his ever hard cock still swinging above the dungeon floor. In the dungeon bed Christian fucks a load out of the new sub and chokes him while he covers him with a load of his own.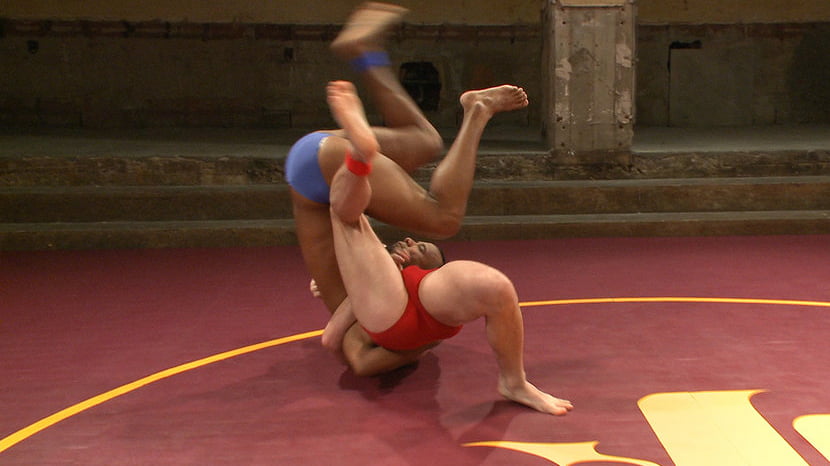 Troy Sparks"The Tank"Ht: 5'10"Wt: 170lbsSeason W/L Record (1-2)Doug Acre"The Destroyer"Ht: 5'6"Wt: 150lbsSeason W/L Record (6-0) After a 6-0 winning spree, Doug "The Destroyer" Acre is welcomed back onto the NK mat. His opponent this bout is Troy "The Tank" Sparks. The Tank is looking to tarnish Destroyer's perfect record and give him a taste of his own medicine by showing him what it's like to be the bottom bitch. The Destroyer plans on making The Tank eat his own words and add another notch to his undefeated record. Will The Tank go down in NK history as the first man to single handily take down The Destroyer? Or will Destroyer's reign of terror continue as another kombatant lies in his wake?