Latest updates featuring Troy Sparks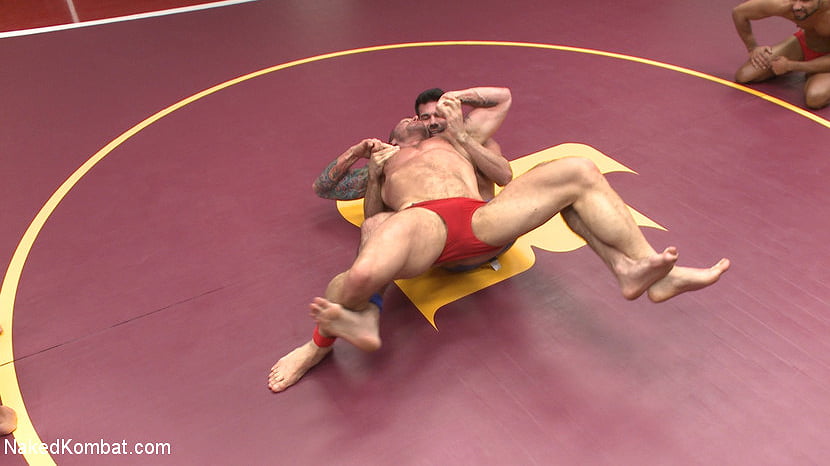 NK's back for a special tag team oil match-- two will emerge triumphant, and the other two will have their slippery asses taken to town in front of a live audience. Battling for sexual dominance, Billy Santoro and Dirk Caber, in blue, face a challenge from red team, Troy Sparks and Hugh Hunter. Red team wastes no time ripping the speedos off their foes, egged on by the by roar of the crowd. Blue recovers momentum in the second round, taking advantage of their tags and hard cocks to humiliate Troy and Hugh and rack up points. The final oil round sees a whirl of muscles and hard cocks as the teams slip around the mat, desperate to lock in victory. At the last whistle, the winning team takes their prize and throws their opponents to their knees. The losers gag on winner dick in unison before saddling up for a serious pounding. The winners maneuver their prizes into a 69 as they continue to fuck the pathetic loser asses. As the crowd cheers, the triumphant team bust hot loads onto the losers' faces.
Working hard in the metal shop, Troy Sparks decides to take a break from his duties and is craving some play time with his co-worker, Jay Rising. As Troy tries to work over Jay's big dick, he decides to give Troy a different kind of play time and turns Troy's world upside down. Tormented with the zapper, the lazy shop worker is bound to the dolly as a tight ball gag muffles his screams. As if having his balls shocked wasn't bad enough, to make things more interesting, Jay adds a few painful clover clamps to his sub's balls before making him gag on every inch of his big dick. More clover clamps are added to Troy's shoulders as he's made to fuck a giant bad dragon dildo, all while suffering under the sting of Jay's flog. Suspended in the air and locked in chastity, Troy eats ass and swallows cock before taking a machine up his ass. But it's not until Jay plunges his eight inch cock deep in the boy's hole before leaving him with a face full of cum.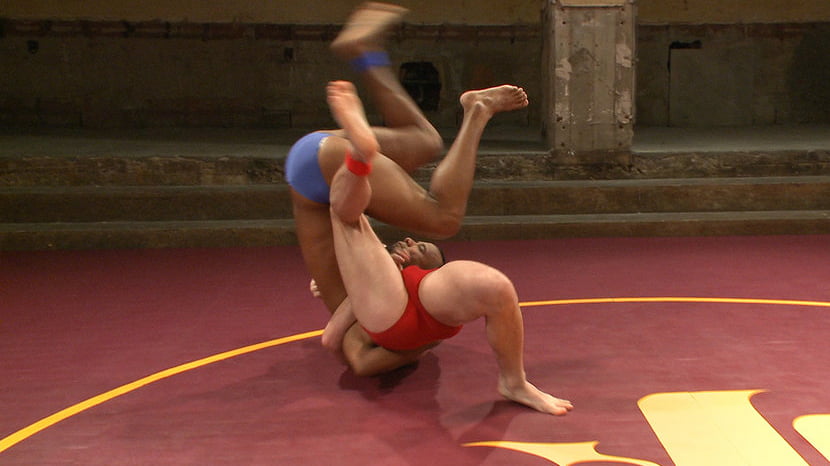 Troy Sparks"The Tank"Ht: 5'10"Wt: 170lbsSeason W/L Record (1-2)Doug Acre"The Destroyer"Ht: 5'6"Wt: 150lbsSeason W/L Record (6-0) After a 6-0 winning spree, Doug "The Destroyer" Acre is welcomed back onto the NK mat. His opponent this bout is Troy "The Tank" Sparks. The Tank is looking to tarnish Destroyer's perfect record and give him a taste of his own medicine by showing him what it's like to be the bottom bitch. The Destroyer plans on making The Tank eat his own words and add another notch to his undefeated record. Will The Tank go down in NK history as the first man to single handily take down The Destroyer? Or will Destroyer's reign of terror continue as another kombatant lies in his wake?